A car is one of the most favorite and convenient modes of transportation for travel. Going on a long trip by car, you get complete freedom in choosing the route, planning your time. You can see amazing places that are impossible to get to by train or on foot. How comfortable and pleasant your journey will be, largely depends on the right choice of car. In this article we will tell you what a car for long-distance travel should be, give recommendations on choosing such a car and give a list of the best car models for comfortable long-distance travel.
How to choose a car for traveling with your family
Criteria for choosing an auto for traveling:
The cabin is spacious with plenty of room and all passengers can fit comfortably.
Reliability. In a long journey you must be sure that the car will not fail at the most inopportune moment, so for the purchase you need to consider cars that have proven themselves in operation.
Comfortable seats. If you have to travel far, you will have to sit in the car for a long time. If the seat is comfortable, the body is in a comfortable position, which will save the driver and passengers from fatigue on the road.
Passability. Traveling involves more than just driving on the highway. Surprises may await you – bad roads, unfavorable weather conditions, and it is better to be ready for them. Good cross-country ability of the car will protect you from accidents and will not allow you to get stuck in the mud in the middle of the forest.
Economy. Low fuel consumption will not only save you money on gasoline, but also time (you won't have to refuel often).
Large trunk. The volume of the luggage compartment is especially important for lovers of outdoor activities, tourists who go on a trip with children.
If you buy a used car, be sure to check its equipment, history and technical condition. Many cars on the secondary market are sold after an accident and have more or less serious damage, which affects their value. How much a car loses in value after an accident, read more in the article at the link.
Top cars for traveling
International auctions offer a wide range of cars for traveling. To simplify your search, we have compiled a rating of the most comfortable, reliable cars, which by their driving and performance characteristics are ideal for traveling with family or company
Toyota Camry
A magnificent business class sedan will make any journey pleasant. In the cabin of Toyota Camry can comfortably accommodate 5 people and will not feel cramped. The car has a convenient control panel, is stuffed with numerous control assistants, which simplify the work of the driver. In the list of such aides – keeping the car in the lane, power steering, increased reaction in emergency braking, recognition of oncoming cars in daylight. A great advantage of the model is a premium package of safety systems that help to keep the car on the road, provide an easy start on a hill, control tire pressure, etc.
As for dynamics, the Toyota Camry is on top of its game. In new generations, the sedan is equipped with powerful 2-3.5-liter gasoline engines, 150-249 hp, as well as a hybrid powertrain based on a 2.5-liter gasoline engine with 218 hp. Front-wheel drive sedan has a ground clearance of 15.5 cm, automatic transmission (except for the hybrid, which is equipped with a variator).
Toyota Land Cruiser
All-wheel drive SUV Toyota Land Cruiser is a luxurious, reliable, comfortable car – a real ship on wheels, which is suitable for extreme tourism and is not afraid of any difficult routes. Inside it is trimmed with leather and wood, in the basic configuration has a lot of comfort features – heated and ventilated front seats, keyless access, wireless charging for phones, multifunctional steering wheel, modern multimedia system with a large screen. The rear seats are also heated and can slide forward/backward. The luggage compartment can be easily increased from 456 to 1515 liters if necessary.
Depending on the market, the following SUV configurations may be available: twin-turbocharged 4.6 and 5.7 liter gasoline motors, 309-383 hp with six- and eight-speed automatic transmissions, and a 4.5 liter diesel, 249 hp.
Citroen Berlingo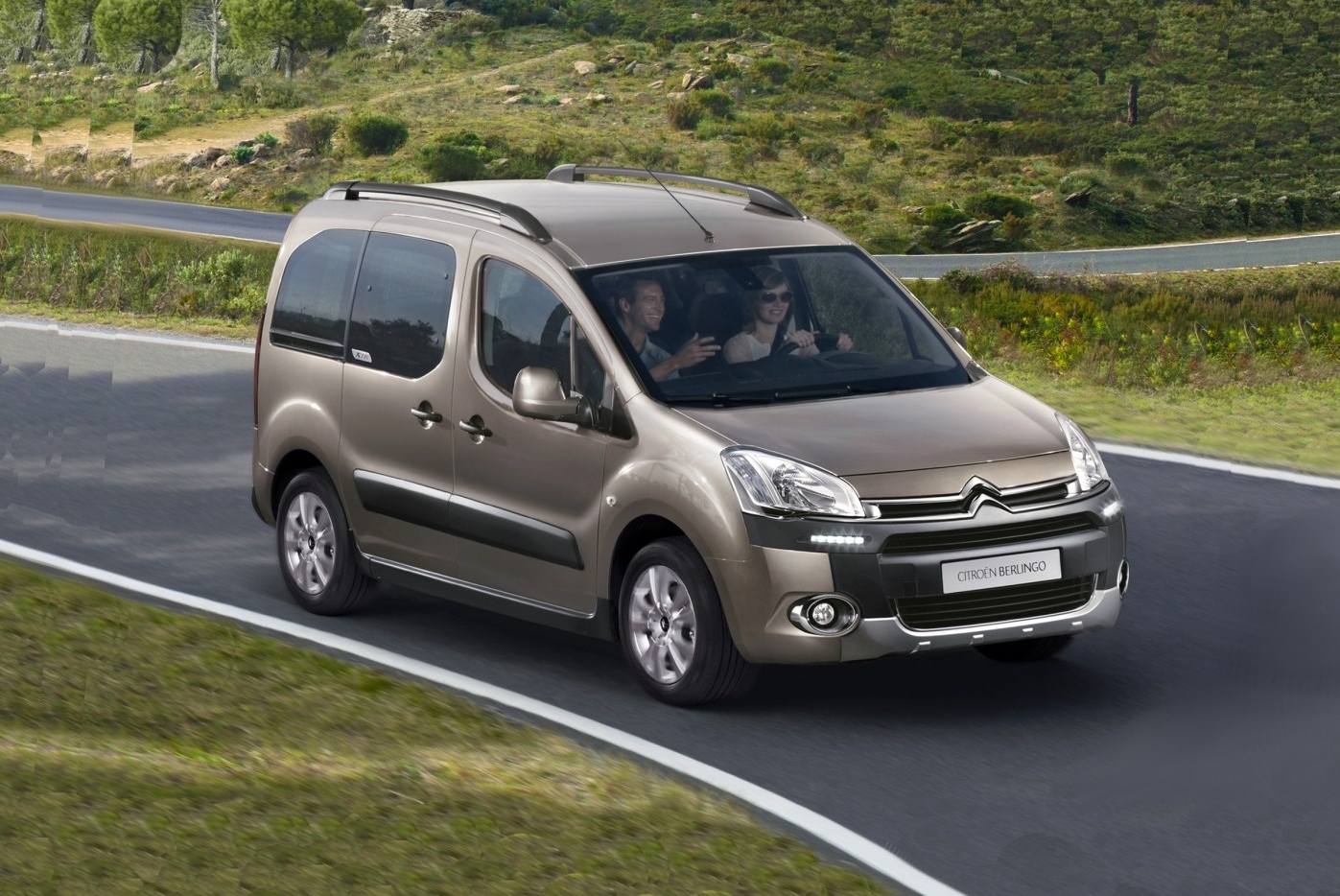 Citroen Berlingo is a spacious and comfortable car for traveling with family. In the latest generation, the car has an excellent package of options – adaptive cruise control, keyless access, excellent entertainment system, rearview camera. The passenger version of the minivan has three rows of seats, so it can easily accommodate up to 7-8 people. The second row can be folded flush with the floor, which frees up a lot of space inside the cabin.
The car is equipped with diesel engines 1.5 and 1.6 liters, 102-130 hp and gasoline engine 1.2 liters, 110 hp. The car is equipped with many active safety systems – tire pressure control, anti-lock braking system, stabilization system, emergency braking assistance, electromechanical parking brake and others.
Audi Q7
Crossovers are the most comfortable cars for long journeys. Audi Q7 is one of the most comfortable crossovers, in which it is equally comfortable to travel and get around the city. Advantages of the car:
a refined, elegant salon;
modern equipment – large virtual dashboard, media system with a large and comfortable display, 8-inch touch screen for text input and climate control;
rich set of options – panoramic roof, heated steering wheel, 4-zone climate control, heated+ventilated seats + massage function;
reliability and a wide range of safety systems;
dynamics and power – the car is equipped with productive powerful motors, accelerates quickly and easily, saves fuel, has good traction.
Chevrolet Tahoe
This SUV is the top selling SUV in the United States. The car is available in rear-wheel drive and all-wheel drive, so you can choose the best option according to the operating conditions. Traveling with Chevrolet Tahoe will be comfortable and pleasant, as engineers have thought over every detail in the technical and functional equipment of the model.
The interior of the SUV has three rows of seats and each row has a lot of space, so that all passengers will be comfortable to go to any distance. The volume of the luggage compartment is 722 liters (and this is without folding the seats). The driver receives an ergonomic dashboard, 10-speed automatic, a wide package of assistants, which simplify the management of the car and allow to drive a long way without tension and fatigue. Quality Bose audio system with 10 speakers and multimedia system make the journey not only comfortable, but also pleasant.